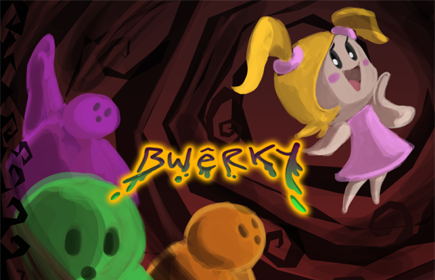 BWÊRKY
A downloadable game for Windows
Bwerky was develop during 2015's Global Game Jam.
It was buggy and unpolished, so I rebuilt it from scratch.
OBJECTIVES:
Find all the keys
Keep Bwerky alive
Get to the end of the maze.
CONTROLS:
Keyboard and Mouse: WASD to Move and Left Click to Shoot
Gamepad*: Left Stick to Move and Right Trigger to Shoot
*Press Select on the controller to activate the gamepad mode.
TEAM:
Axel Baldoni, Lilian Blond, Valentin Grente, Adrien Pelow and myself.
*constructive feedback are welcome*
Install instructions
Simply download and run the .exe.